04. October 2023.
BFC SEE Program in Republika Srpska – A decade of success
Chamber of Commerce of Republika Srpska, in partnership with the Network for business friendly environment of Republika Srpska (Ministry of Administration and Local Self-government, Ministry of Economy and Entrepreneurship, Association of Cities and Municipalities of Republika Srpska) organized an event celebrating the ten year anniversary of the BFC SEE certification program in Republika Srpska. The event was held on 27th of September in the Administrative Center of the Government of Republika Srpska.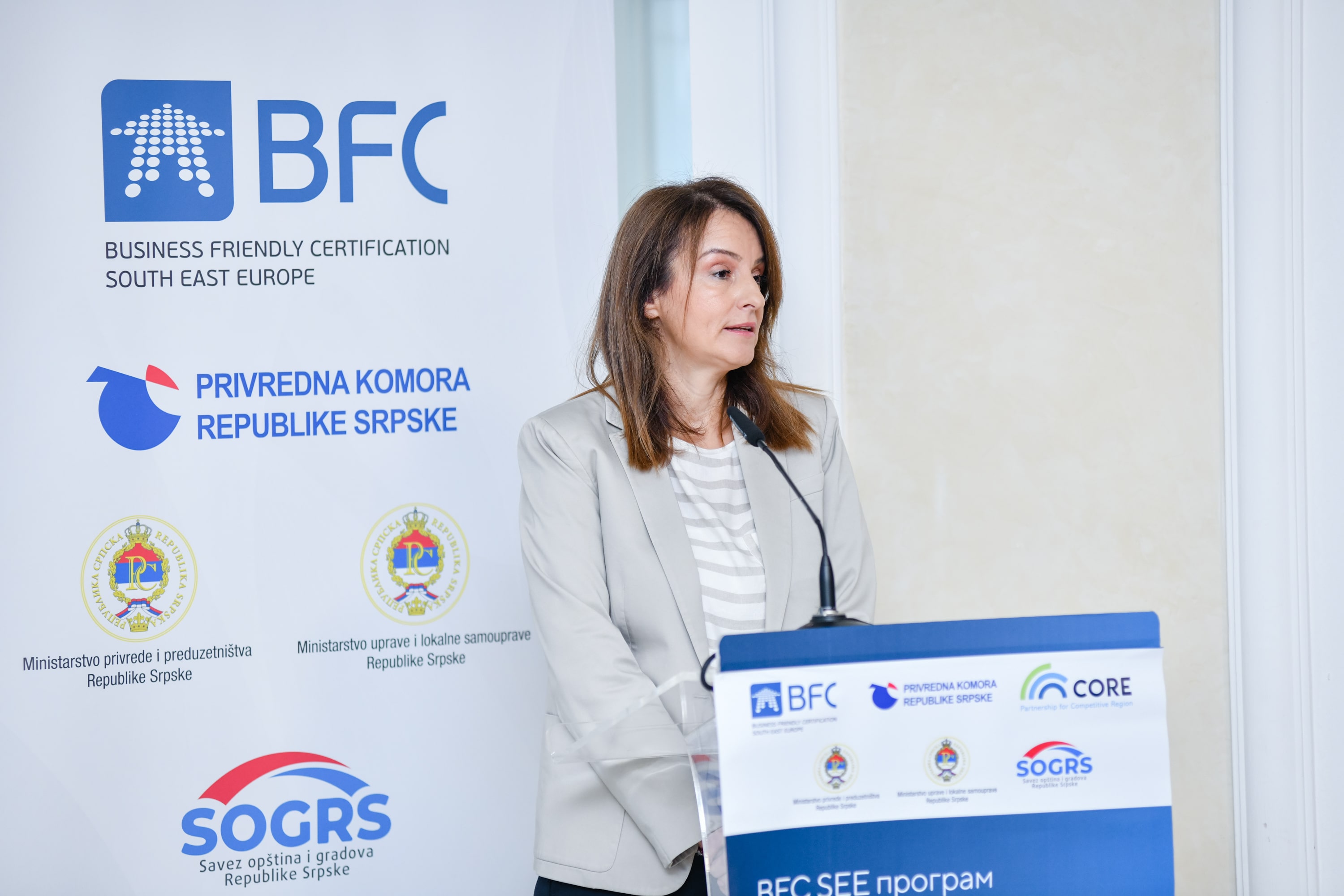 The ceremony consisted of awarding the certificates to the municipalities Srbac and Stanari, as well as the premier of the promotional movie celebrating the results of the 10 year effort of certification of cities and municipalities in Republika Srpska.
Additionally, a panel was held on the topic of the development of local self-government and the creation of business friendly environment in Republika Srpska, where the participants, Darko Tomaš, Mayor of Prnjavor; Jovica Radulović, President of Modriča Municipality and Krešimir Bodrožić, owner of Tikt Manufaktura d.o.o. from Gradiška, shared their experiences in implementing the BFC SEE standard.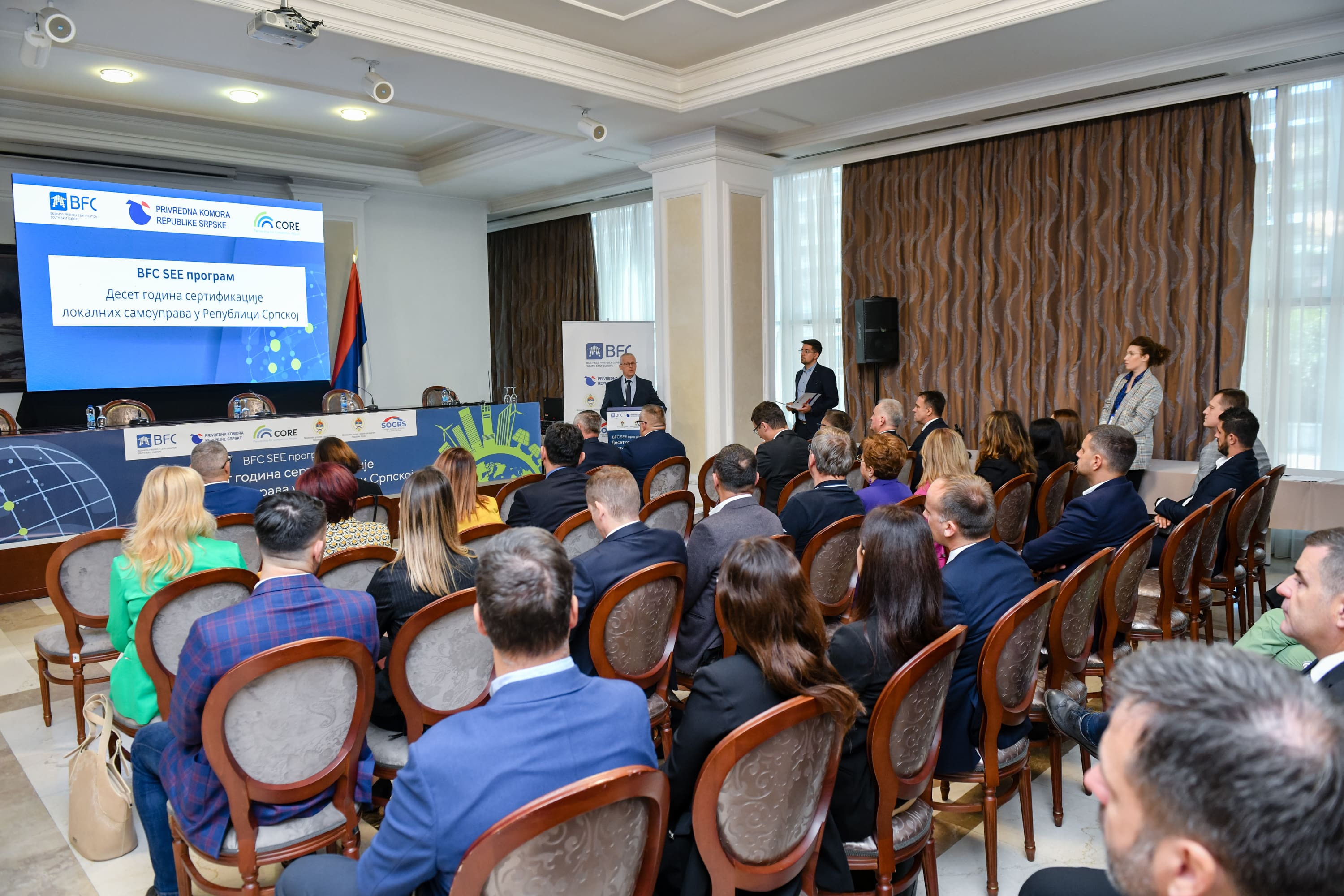 Prime minister of Republika Srpska, Radovan Višković, stated that the Government worked together with the Chamber of Commerce and the business community, in order to create business friendly environment and that municipalities and cities with the certificate have more investments than those that haven't met the standard. He added that getting the certificate is not easy, but that he is satisfied that 16 municipalities and cities have been certified, the highest number of certified local self-governments in the region.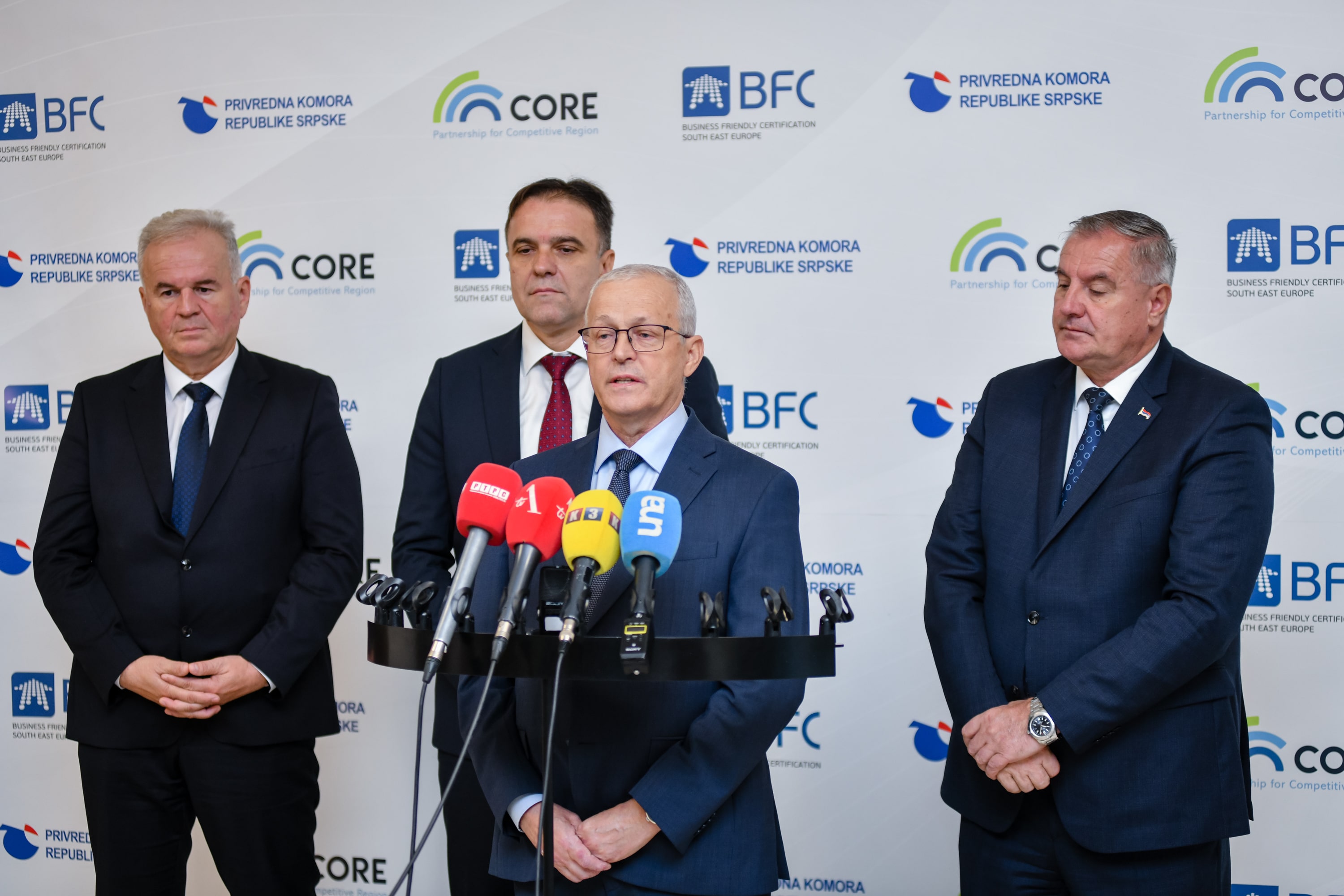 Pero Ćorić, President of the Chamber of Commerce, noted that the Standard consists of 10 criteria and 70 sub criteria and that the process of certification usually lasts around a year.
Eleven new cities and municipalities (Banja Luka, Prijedor, Gradiška, Prnjavor, Laktaši, Bijeljina, Novi Grad, Brod, Teslić, Istočna Ilidža and Sokolac) have joined the BFC SEE Program in the new cycle of certification according to the new edition of the standard.